Mon, 23 Apr 2007:
Goodbyes are hard to say. The heart still hopes that in this small world, our paths shall again cross.
My voyage ran aground into one of those moments today - sabiokap's last day in Yahoo! Bangalore. He's been the joker in our pack, inventor of crazy games and a very good friend. We all were nightbirds who used to hangout together and in general formed the resident population of the office nearly 24x7. Sitting up in the balcony at 2 AM in the morning was actually fun when everybody thought there was a point to working hard & long - and we liked it.
But more than just at work, he's been someone for me to lean on when my life was shaky. When I was penniless and homeless after booking my LCA 07 tickets, I crashed out in his guest room for four months. I managed to get out of that financial hole thanks to premshree spotting me some dough and accomodation at Hell's Kitchen (that's what we call sabiokap's place, for good reason).
There was a certain bit of company ethos that is oozing out slowly to various other places these days. The day (or well night) of the workaholic hacker is gone, obsoleted by the eary morning meetings. The concept of working with each other replaced by working as team, under the bidding of a manager. The days don't pass so easily and to pour the company into a new mould needs a cultural genoicide of sorts. But well, the good thing is that I was here for those good old days - work hard, play harder and don't care what else happens.
I don't hold any grudges against anyone, but all this takes away the thing I loved about this company - interesting people and good friends. For whatever reasons, good or bad, people I like working with are leaving, those with attitude, talent and a sense of humour. All I can do is wish them Godspeed.
That's how it ends, not with a bang but a whimper.
--
philosophy:
The ability to bear with calmness the misfortunes of our friends.
posted at: 19:52 | path: /yblr | permalink | Tags: public, yblr, rants
Poetry is not my forte. But even my prosaic soul was stirred up the caustic wit and wordplay of Dorothy Parker's poetry. My first run-in with her poetry is thanks to spo0nman, who showed a single verse about three months back - that one verse remains scrawled on the corner of my whiteboard to this day.

Drink and dance and laugh and lie,
 Love, the reeling midnight through,
For tomorrow we shall die!
 (But, alas, we never do.)

Ah, poetry like such has to be read again. The flash of brilliance on the last line, twisting everything said before into its opposite. To lead you down one path of thought, only to yell - Ha, you didn't see that coming is hard to do with poetry. Yet she does, but not without sacrificing brevity or any of the other flourishes that poets are wont to do.
There is a certain cynical poke at the foibles of mankind, of the ephemeral pains of the heart, of the dissolution of the soul, which says more between lines than the average page of a novel, yet compressed into verse. There is a certain bitterness in her work, but one not borne out of sadness, but of defiance at a world which disappoints. Yet somewhere, we see a hopeless paradise carved out of this world with knifes and daggers of cynicsim. And still, to give up sadness is not an easy sacrifice to make.

When I am old, and comforted,
 And done with this desire,
With Memory to share my bed
 And Peace to share my fire,

...

I'll forget the way of tears,
 And rock, and stir my tea.
But oh, I wish those blessed years
 Were further than they be.

But there is humour and fun in this hidden - but only for those whom it comes unbidden. It is not quite verse that I penned, but in my life worse I have sinned. Inspired me she did with her sorrow, but with an ounce of talent of hers to borrow (for it is a poor poet who does not inspire).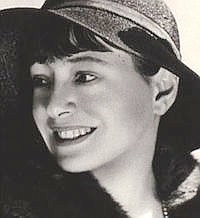 The themes are slightly odd for a contemporary of Wodehouse, verging on the suicidal, bittersweet and mordant. But the soul searching gives way to girlish glee in such twists that this reader is left speechless. The gift of repartee is unmatched except perhaps by Nancy Astor on the other side of the Atlantic pond.
Thankfully, a fair bit of her work was done before 1923 which means that the copyright restrictions no longer apply to the work. You can get a fairly large collection of her poems from Poem Hunter as a very convenient pdf file [650k]. Take a good close look at some poems in there like the Burned Child, Recurrence, The Evening Primrose or Surprise.
And it still echoes back But alas, we never do ...
--
Four be the things I am wiser to know:
Idleness, sorrow, a friend, and a foe.
-- Dorothy Parker
posted at: 04:45 | path: /books | permalink | Tags: public, books, poetry